Wednesday, October 21, 2020, 1 pm EDT (DC), 7 pm GMT+2 (Poland)
Description
This summer's super-bankruptcy of fintech WIRECARD AG is considered Germany's largest corporate scandal since World War II and sent investors, markets, auditors, supervisory bodies, and politics into shock. Although investigations necessary to fully understand how the obscure Munich fintech made its way into the country's most prestigious DAX30 stock-index will take years, the most important features of this Enron 2.0 are known. This webinar will introduce the WIRECARD scandal focusing particularly on the shortcomings of the appointed auditors Ernst & Young (EY), failures of the supervisory body, and improvements needed in the regulatory scheme in Germany and the European Union.
Marc Liebscher, Ph.D., (CUA LL.M. 2006), Berlin Germany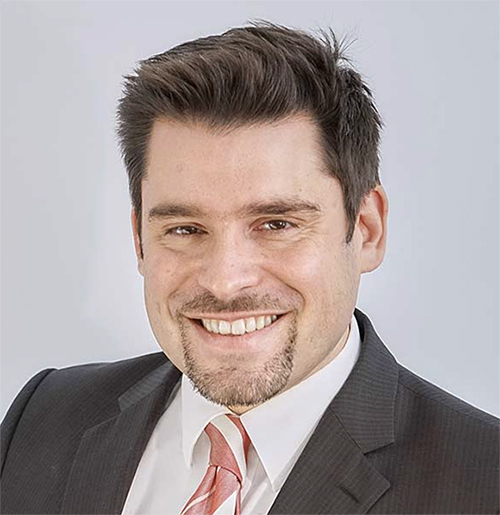 Dr. Marc Liebscher specializes in banking, capital markets, and insolvency law, in particular the judicial representation of institutional and retail investors. He has organized and successfully litigated numerous mass actions by investors before German courts. Dr. Liebscher frequently is appointed to creditor committees in corporate insolvencies to process legal and economic issues regarding corporate and group transactions and by courts to chair general meetings regarding disputes between minority and majority shareholders. He is a member of the expert group of the Federation of German Consumer Organizations (VZBV) on collective redress. He also has served as an expert to the German Bundestag on matters including capital market legislation and the introduction of class actions into German Civil Procedure Law, affecting matters like the Volkswagen diesel engine scandal. He is spokesperson for the Berlin Bar Association's working group on banking and capital market law and an appointed member of the Justice working group of Transparency International, Germany. Dr. Liebscher has written numerous publications on banking, insolvency, and capital market law and trains senior investigators of the Federal Criminal Police Office in financial and capital market matters.
Commenter: Christopher D. Christian, (CUA JD 1998), Boston, MA
Christopher Christian is a partner in the Boston office of the Dechert firm and serves on the firm's policy committee. Much of his practice centers on advising US and European asset managers and investment funds and their boards of directors on compliance with US and European law as well as local law in jurisdictions around the globe. He is the architect of Dechert's World Compass, a marketing compliance subscription service that offers investment firms advice in more than 100 jurisdictions. Mr. Christian worked for several years in Dechert's London office. He is the former Chair of the International Bar Association's Investment Funds Committee and recently was selected as Chair of the Irish Funds North America Distribution Working Group. Chris is a 1998 JD graduate of our law school and a member of CUA Law's Board of Visitors.